Off Leash K9 Training
Cleveland, OH Dog Trainers
We Serve
Cleveland
Lakewood
Parma
Fairview Park
Brook Park
Brooklyn
Rocky River
Linndale
Bratenahl
Maple Heights
Beachwood
Cleveland Heights
Euclid
Westlake
North Olmsted
Shaker Heights
Cuyahoga Heights
Valley View
Seven Hills
Transformative Dog Training Programs for Your Canine Companion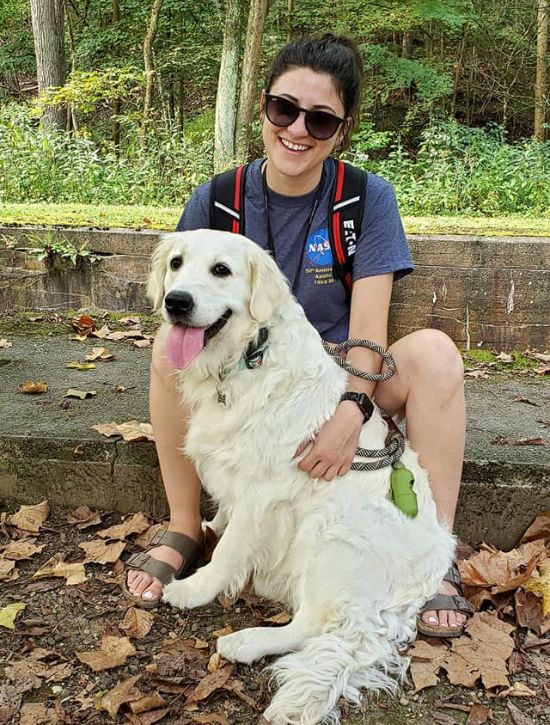 Compassionate Professional Trainers
Our Off Leash K9 Training Cleveland team of professional trainers are experts in their field. They possess excellent competency as dog trainers with a wealth of experience and a deep understanding of canine behavior. Through the years, they have sharpened their skills while working with a wide range of dog breeds. These expert trainers have mastered how to custom-fit training methods to suit the unique personality of each dog client.
You cannot excel in the dog training profession if you have no real passion for what you do. Our expert dog trainers are the cornerstone of OLK9 Training Cleveland. This is not just a job for them, it is a passion! It is their life's calling to help turn a dog's life around. They treat all dogs with genuine care and affection, making the entire training journey a fun-filled experience.
Beyond basic obedience training, our OLK9 pro trainers promote holistic transformation in guiding your dogs to become the best. Our expert trainers commit to making a lasting difference in the dog's life and the owner's as well. It is at the core of the OLK9 team's goal to witness a strong bond between the dog and the dog owner. If we can effect this change, then we know we have succeeded!
At Off Leash K9 Training Cleveland, success is more than just a word to attract clients. Success is the track record we have established over the years, dedicating time and effort to genuinely guide dogs to obedience and address behavioral issues. Success is defined by the numerous stories of our satisfied customers! Success is seeing the joy on their faces when they see their dog's remarkable improvement under our guidance. Success is when we come to their minds every time there is a new furry companion in their homes.
Our clients' testimonials are a testament to why we do dog training with a passion! Our ability to customize our training approach to suit every dog's needs has consistently produced tangible, lasting transformations.
If you're looking for the right partner for your pet's transformation journey, put your trust in Off Leash K9 Training in Cleveland. Join our growing pack of satisfied customers who witnessed our genuine care and commitment to making your dog obedient and self-reliant.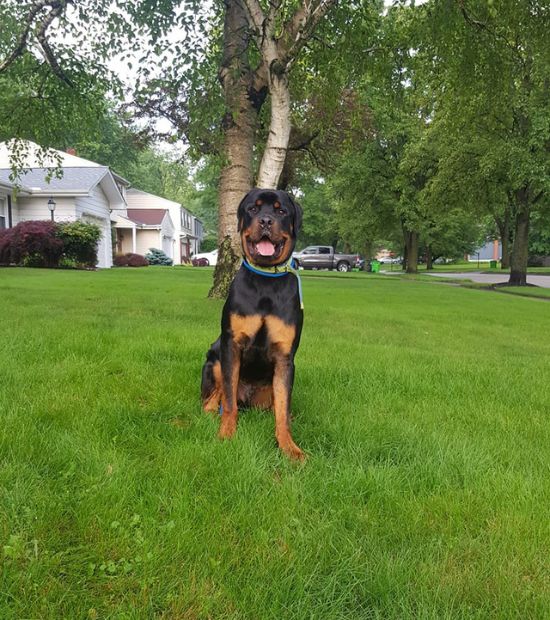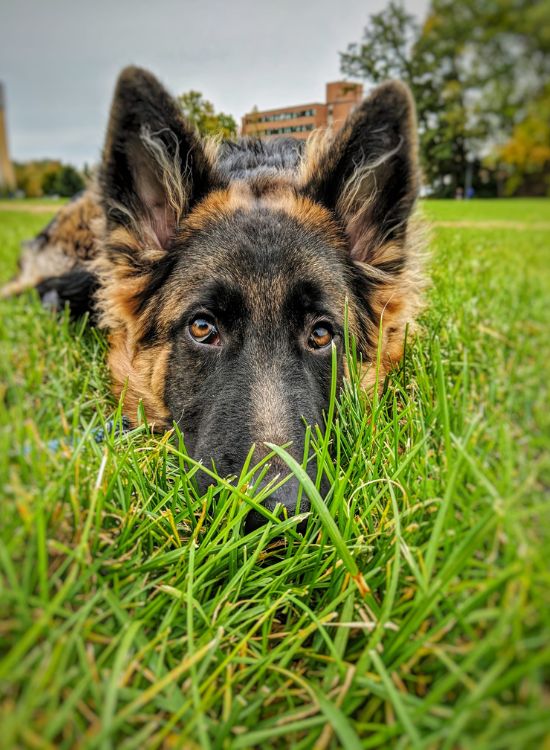 Complimentary Phone Consultation
Finding the right partner for your dog's training journey is crucial. We know how much research goes into finding the perfect match for your situation. At Off Leash K9 Training Cleveland, we understand the importance of making an informed decision. Our complimentary phone consultation helps you decide whether we are the perfect fit for your dog's needs.
During this consultation, we maintain open communication from the start, so we will have a clear grasp of how we can best address your dog's unique situation. You have the chance to discuss everything about your canine companion. Our expert trainers at OLK9 Training are all ears for you! With their broad experience, they will provide guidance and knowledge to answer any questions or concerns you have. This consultation will allow us to let you understand how we tailor fit our training methods for your dog's distinct needs. It will help our pro trainers give an honest assessment of how we can better assist you and your dog's journey to transformation.
Off Leash K9 Training in Cleveland will provide you with all the information required to make a well-informed decision. Take advantage of this complimentary phone consultation today, so you and your canine companion can embark on that journey to a stronger bond and happier life!
Off Leash K9 Training Cleveland
Where Guaranteed Distraction-Proof Dog Obedience Training Meets Genuine Dog Care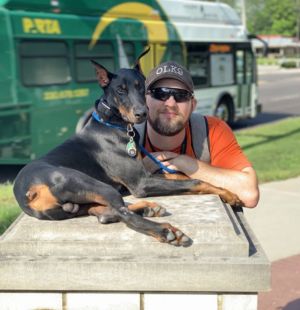 We are your partner towards achieving extraordinary obedience for your canine companion beyond the basics. Off Leash K9 Training Cleveland specializes in training household pets of all breeds, sizes, ages, and temperaments! We take pride in ensuring that our dog clients receive the greatest satisfaction as they witness their pets' amazing transformation.
Gone are the days when your dog spends his time tethered to a leash, because Off Leash K9 Training Cleveland will help your dog revel in the freedom of being self-reliant and independent. At the heart of our service lies the passion and commitment to guide your dog to become a better version of himself!
Off Leash K9 Training in Cleveland is at the top of the game in dog training excellence. We guarantee 100% off leash, 100% distraction-proof, 100% obedience for canine companions! Experience the joy of having a happy and confident dog with the help of our expert and experienced trainers.
Experience Total Dog Freedom with 100% Off-Leash, Distraction-Free Obedience Dog Training from the Experts at Off Leash K9 Training Cleveland!
Why Is Dog Training Essential?
Dog training is more than just teaching basic commands. It offers a multitude of benefits for the dog and the dog owner.
Through positive reinforcements during training, your dog will have:
All these benefits engage the emotional and mental capacity of your canine companion, so that he is able to understand what is expected of him. This strengthens the bond between owner and pet, and fosters a well-balanced, well-behaved contented pet.
As a dog owner, you will reap the benefits of dog training in a multitude of ways. It can significantly improve communication and strengthen your bond between your furry family member. It makes outings with your dog more enjoyable and joyful. Training will give you a better grasp of your dog's temperament and needs, so you can help him overcome behavioral challenges. Most of all, you will enjoy a lifetime of companionship based on respect and trust.
Join the Off Leash K9 Training Cleveland Pack
"We loved our experience with Off Leash K9 Training and our trainer Ashley. Duke has made so much progress in 2 weeks and knowing he had a trainer who was giving him love made the process so much easier for us. And knowing we have her as a resource for life is amazing! We can't wait for all our new experiences we will have with Duke. Thank you Taylor!"
"This program has taken our already great dog and turned him into the best version of himself. The skills and obedience he picked up in only two weeks are amazing. I can't say enough amazing things about Ashley. I was so nervous to send our baby away, but she made this experience so enjoyable. She gave us detailed notes from the day and provided an abundance of pictures. This program has far exceeded my expectations and I will be utilizing them for any future fur babies we may have."
"Very happy with how well the training went! Ashley was great at communicating and explaining everything. She loves her job and the dogs she works with, and it definitely shows. She trained our 1.5 y/o husky and the result is amazing! He was very stubborn and dramatic so we were worried he wasn't going to be easy to train, but Ashley is a husky expert! He listens very well now but still has his goofy personality"
ready to Contact A CLEVELAND Dog Trainer?
Training Programs for Your Dog
Off Leash K9 Training Cleveland has a wide range of training packages that cater to every dog client's unique story. We proudly serve the Cleveland area, providing comprehensive, personalized guidance through our expert pro trainers. Our specialization covers private lessons and one-on-one owner consultation for personalized attention and steady progress. As your chosen partner in this transformative journey, our goal is to bring out the best in your canine companion and create a harmonious bond between you two.
One of OLK9's key strengths is not only training dogs, but also educating dog owners. That is why we need your commitment as dog owner to work with us too! Through this collaborative approach, we can fully maximize the potential of your dog's improvement. Whether your canine companion struggles with following commands or has specific behavioral issues, trust that we have a training program we can custom fit to help him overcome it.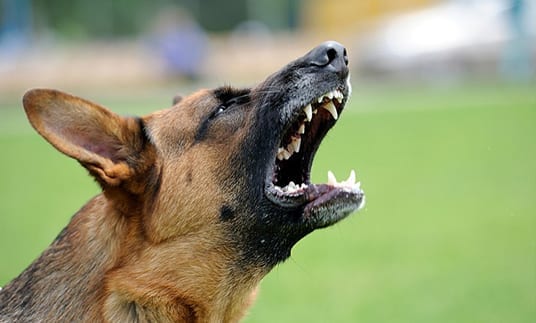 The aggressive dog training programs specifically address the challenging behaviors of our dog clients. Our experienced trainers will work closely with the dog and its owner to devise a safe and effective training plan.
Since aggression is a complex issue, your canine companion will board with the trainer during the transformation journey. Our OLK9 trainer will identify triggers and underlying causes of your dog's aggressive behavior. The goal at the end of the day is for your dog to come home to you a better companion!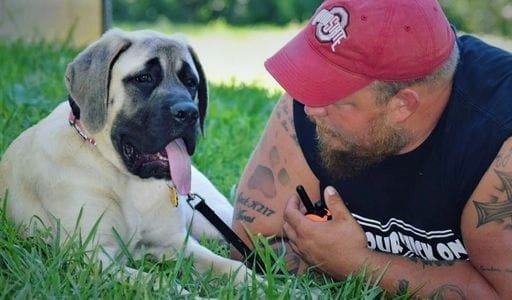 The board and train programs are comprehensive and immersive. Following a customized training plan, this program is results-driven. Your dog will stay with one of our expert trainers, where your canine companion will undergo intensive training sessions in a comfortable, controlled environment.
As personalized as it can get, your dog will be taught commands and manners to establish stronger communication. He will be guided on how to respond to different distractions in various environments too. During your dog's stay with us, we provide constant updates and progress reports through pictures and videos.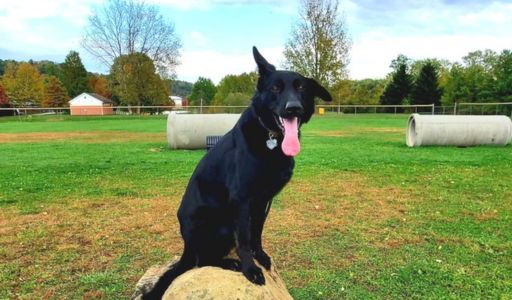 Our comprehensive dog obedience packages cover basic and advanced lessons. At the end of each session, your canine companion will learn commands and manners, which are keys to his journey towards a better life. Our obedience lessons are focused on positive reinforcement and effective communication to build a solid bond for you and your dog in the long run.
These training sessions will be customized based on a number of factors: personality, age, breed, temperament, and unique challenges. Our pro trainers will take care of your dog and carefully guide him towards obedience off-leash.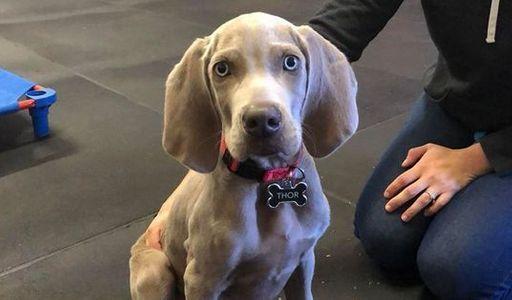 The Puppy Training program is a pivotal phase of your puppy's lifetime. It is the starting point for building a strong foundation of positive behavior in a puppy. This personalized consultation is specifically designed for the dog owner so he can accurately address the challenge of raising a puppy.
An electronic collar training or e-collar training uses an e-collar that delivers a mild stimulation, often characterized as a vibration or tickle. The e-collar is placed around the dog's neck and handled by the trainer through a small remote. This e-collar is used to communicate with the dog and capture his attention. The goal here is to provide clear focus especially in situations where verbal communication is difficult because of distractions or distance.
The e-collar is designed to be safe for use, keeping the dog's comfort in mind. It is never intended to cause any kind of discomfort or pain.
A clicker training uses a clicker to teach dogs. It is a handheld device that reinforces commands in dogs. The sound of the clicker is commonly associated with a reward. The clicker training utilizes positive reinforcement that focuses on encouragement and rewards for obedience. At Off Leash K9 Training Cleveland, we use the click training for puppies below six months. This is an excellent choice to train them as puppies are naturally curious, making them quick learners when given consistent training with reward.
YES! Off Leash K9 Training Cleveland is committed to delivering positive results that ensure our dog clients' satisfaction. We are proud to say that we are confident in the effectiveness of our training program. We provide a guarantee for our training packages. This guarantee varies depending on the specific training package you choose. For example, our 2 Week Board and Train program has a 100% guarantee with lifetime refreshers. This means your dog gets free lessons in his lifetime should there be a need.
Thousands of before & after videos
OLK9 Has The Most Dog Training Videos On YouTube!
Meet the Paw-some Off Leash K9 Training Team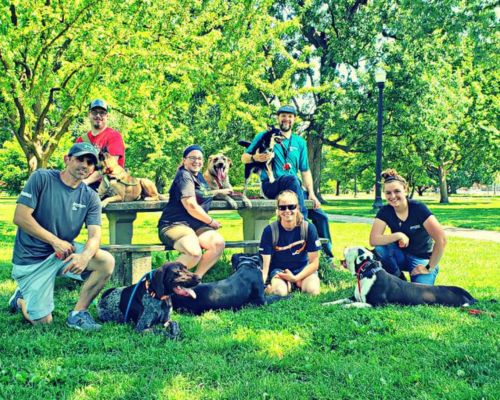 Our team of trainers at Off Leash K9 Training is composed of individuals who bring a unique blend of experience, expertise, and genuine care for dogs. With a calling driven by an unwavering love for dogs, these expert trainers wholeheartedly guide your dog to become well-behaved, independent, and happy!
Beyond teaching commands and manners, our trainers' skill set allows them to fully understand a dog's behavior and temperament. They work around these challenges and forge a strong connection with your dog for better guidance. Your dog will be treated to positive reinforcement to foster effective learning and steady growth. Our expert trainers will ensure that each training session is a step to a happier canine companion!
Nick White - The Visionary Behind Off Leash K9 Training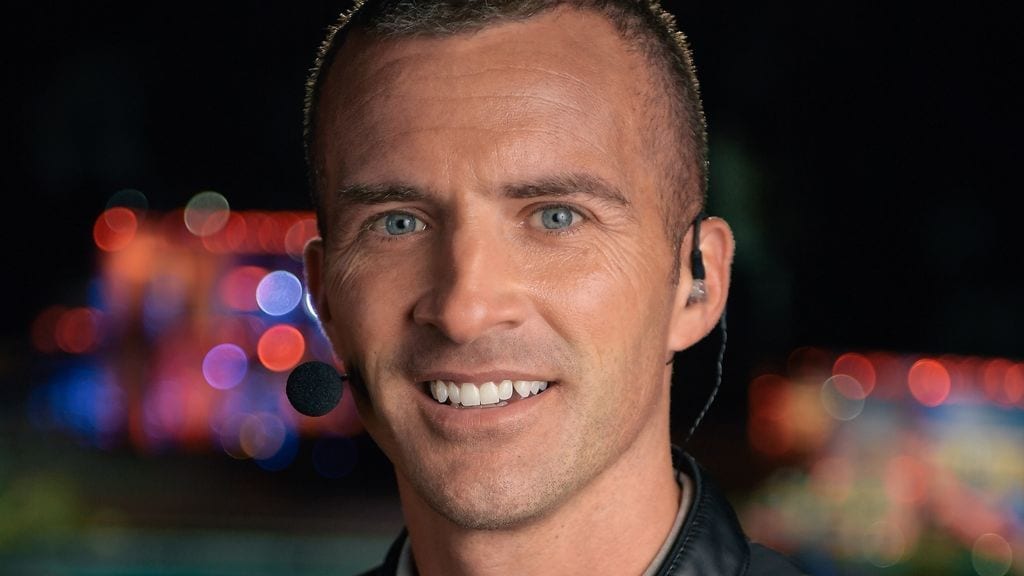 The driving force behind Off Leash K9 Training is Nick White. With his wealth of experience and expertise, he has shaped his vision to become a reality. Having years of experience in canine training and working with K9 dogs, Nick has developed a deep understanding of the intricacies of canine behavior. This understanding allowed him to design an effective and compassionate training approach.
A true visionary, Nick used innovative methods in dog training to pursue lasting positive transformations for canine companions. Taking into consideration each dog's temperament and learning style, he has guided numerous dog clients to address challenges and achieve independence.
We understand the deep connection you share with your furry family member. We know full well how a gesture as simple as a tail wag can warm your heart. We also understand that there are challenges to becoming a responsible dog owner, and establishing a balance between the two can be quite a daunting task.
This is why we are here! We want to partner with you and be the guiding hand on this journey to your dog's transformation. We're not just about teaching obedience commands and manners. Given the right guidance, we aim to give your dog the confidence to be an integral part of your family!
As a responsible dog owner, you should commit to give your dog a chance at a happy life. As you make the important decision to go through this journey, we are here to guide you, empower you, and celebrate every milestone with you. We genuinely care for your dog's improvement and well-being. We will work tirelessly to achieve this goal, so you and your canine companion will establish a bond for a lifetime!
At the heart of OLK9 Training Cleveland is the belief that every dog, regardless their breed, temperament and history, can experience the joy of true independence.