Meet The Off Leash K9 Team
Taylor Karczewski - Trainer
Taylor graduated from the University of Findlay with a Bachelor's Degree in Animal Science and spent six years working in Veterinary Hospitals in the Northeastern Ohio area. Her passion for working with and caring for dogs paved the way for her career in canine behavior and training and she was excited to accept a position with Off Leash K9 Training in 2019 as it was a perfect fit for her background and skill set. She feels very blessed to be working in her dream career, and we're happy to have her!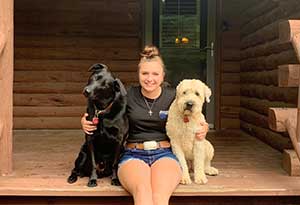 Ashley was born and raised in Cleveland, Ohio. Her earliest memories of childhood begin with caring for the family dogs. Ever since then her biggest passion has always been animals, specifically dogs. Prior to accepting a trainer position with Off Leash K9 Training she worked as a Pet Care Specialist. When this opportunity presented itself, Ashley jumped at the chance to be able to train these wonderful companions. Ashley considers herself incredibly lucky to have the chance to strengthen your relationship with your dog through the training process!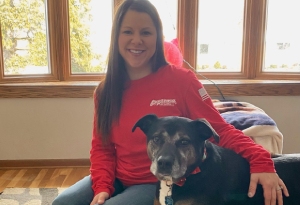 Hi! My name is Cherie and I think the first thing I want to tell you about myself is how blessed I am to be able to say I am working my dream job and following my passion! I previously spent 17 years as Senior Operations Manager of a large corporation while working with dogs in my spare time. While I liked my job, I wasn't living my dream. When I got the offer to train for OffLeashK9, I couldn't say yes quick enough. I get to wake up every day and work with dogs, what could possible be better. I recently discovered the field of canine nutrition and have been immersing myself in learning everything I can about it for the past five years. In my spare time I work on putting together nutritionally balanced recipes for raw fed dogs,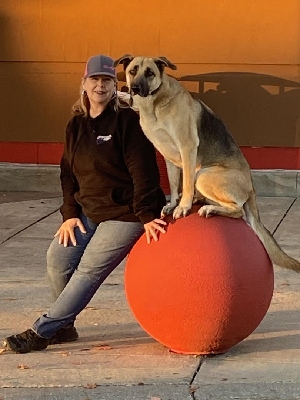 do you have questions for us?
Or Call us for a free consultation today!
About Off Leash K9 Training
Dog Trainers Who Are Recognized Around The World!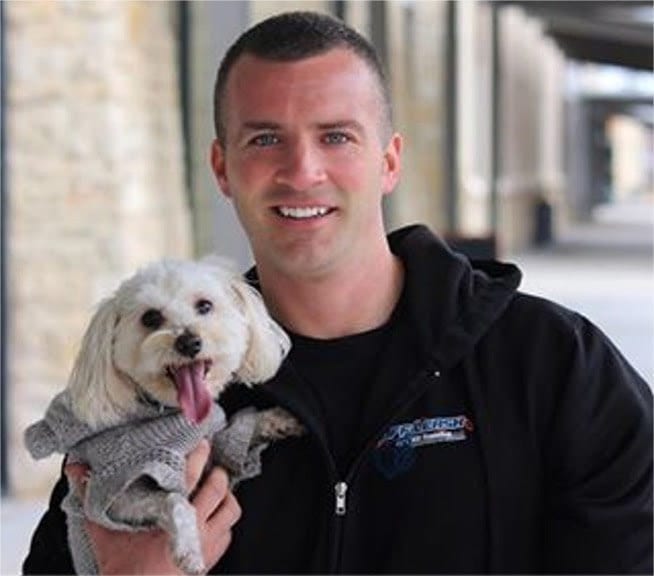 Nick White is the Owner and Founder of Off Leash K9 Training.  Nick is a former US Marine and former US Secret Service. He currently has over 130+ dog training locations throughout the United States. 
Nick is globally recognized as being one of the top dog trainers in the world.  He has 2 official world records in off leash obedience, named on Wikipedia as one of the top 20 dog trainers in the world, recently named top 10 trainer in the world by bestdogtrainers.org, has been featured in many magazines and shows, and he is regularly requested by the top celebrities and athletes! He has been called upon by people such as actor Ryan Reynolds, WWE's John Cena, MLB All Star Max Scherzer, UFC World Champion Jon "Bones" Jones, and many more!
You can visit our YouTube Channel and watch over 1500+ before/after videos of Nick and his team's work!  Off Leash K9 Training has more documented videos than any dog training business in the entire world!